We offer a range of classes from toddlers to adults and everything in between. Have a look through the classes on our main page and then on our timetables below to see what class and day is suitable for you then just drop us a message regarding avaliability and suitability.
RECREATIONAL GYMNASTICS CLASSES
A fun introduction into gymnastics learning the basic skills on all four pieces beam bars floor and vault. The classes are mixed in age and ability but we do group them accordingly in the gym. Mixed ages we find makes it easier for those with more than one child wishing to participate.
Classes 4pm ages school age 4-6 Classes 5pm mixed Classes 6pm 9 upwards
MONDAY 4-4.55pm, 5-5.55pm, 6-6.55pm
TUESDAY 4-4.55pm, 5-5.55pm, 6-6.55pm
WEDNESDAY 4-4.55pm, 5-5.55pm, 6-6.55pm
THURSDAY 4-4.55pm, 5-5.55pm, 6-6.55pm
FRIDAY 4-4.55pm, 5-5.55pm, 6-6.55pm
SATURDAYS 9-9.55am, 10-10.55am and 11-11.55pm
£26 a month paid a month in advace
COMPETITIVE SQUAD
By invitation or trial only
Main Squad is coached by Head Coach Frances a Level 3 Womens Artistic coach. This squad trains 10 hours a week training hard for competitions with IGA. It involves determination, conditioning, routines, strength and skills.
Intermediate Sqaud is coached by Sophie a Level 2 General Gymnastics coach and Amy a level 1 general gymnastics coach. The gymnasts traing 6 hours a week, the gymnasts will be working hard with conditioning, routine, strength and skills.
Mini squad is coached by Sarah a level 1 general gymnastics coach. The gymnasts train 2 hours a week.
Floor and Vault squad train 6 hours a week preparing routines for IGA levels on just the 2 pieces. This is coached by Anna.
For information about the squads please speak to Claire or Frances.
PRE SCHOOL
For toddlers upto pre school age. These are coached but parent/guardian participation is required
Monday 10:00-11:00
Tuesday 9:30-10:30
Wednesday 9:30-10:30
Thursday 10:00-11:00
Saturday 12:00-13:00
£26 a month paid a month in advance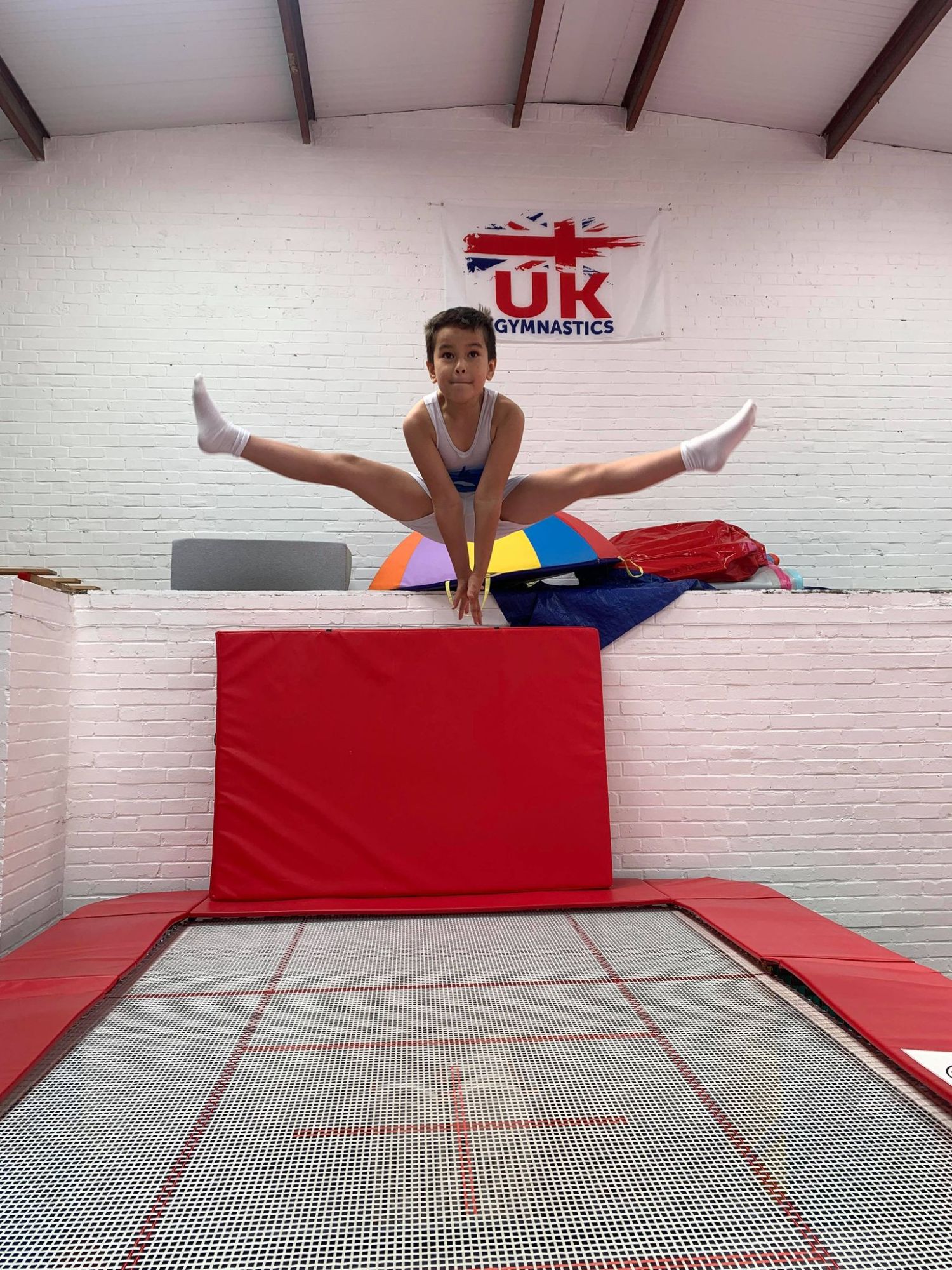 Jumpnastics!
Come and join in the fun and friendly coach lead gymnastics trampolining classes!
Trampolining is excellent for whole body strenth and mental well being!
Trampolining will be with a coach that will start off with the basics to learning moves more complex using the correct steps to achieve that. Following the Uk gymnastics levels.
Recreational Trampolining: £28 a month
Tuesday 16:00-16:55
Thursday 16:00-17:55 + 17:00-18:55
Friday 16:00-16:55
Cheerleading with coach Amy
A combination of gymnastics acrobatics and dance
Fun for all ages and abilities.
Wednesday
5-5.55 6-6.55
£26 a month
PARENT SUPERVISED FUN SOFT PLAY SESSIONS
SOFT PLAY COMMENCES WEEK BEGINING 6TH SEPTEMBER
Sessions are available to pre book from the event tab above
Tuesday 10:30-14:00
Wednesday 11:00-14:00
Friday 10:30-14:00
Saturday 13:00-16:00
£5 per ticket this is for one child one adult any extra children or adults will require another ticket.
No booking required pay at reception.
Strictly no food and drink to be consumed in the gym. Only food and drink purchased from the cafe to be consumed on the premesis upstairs in Top Deck Cafe.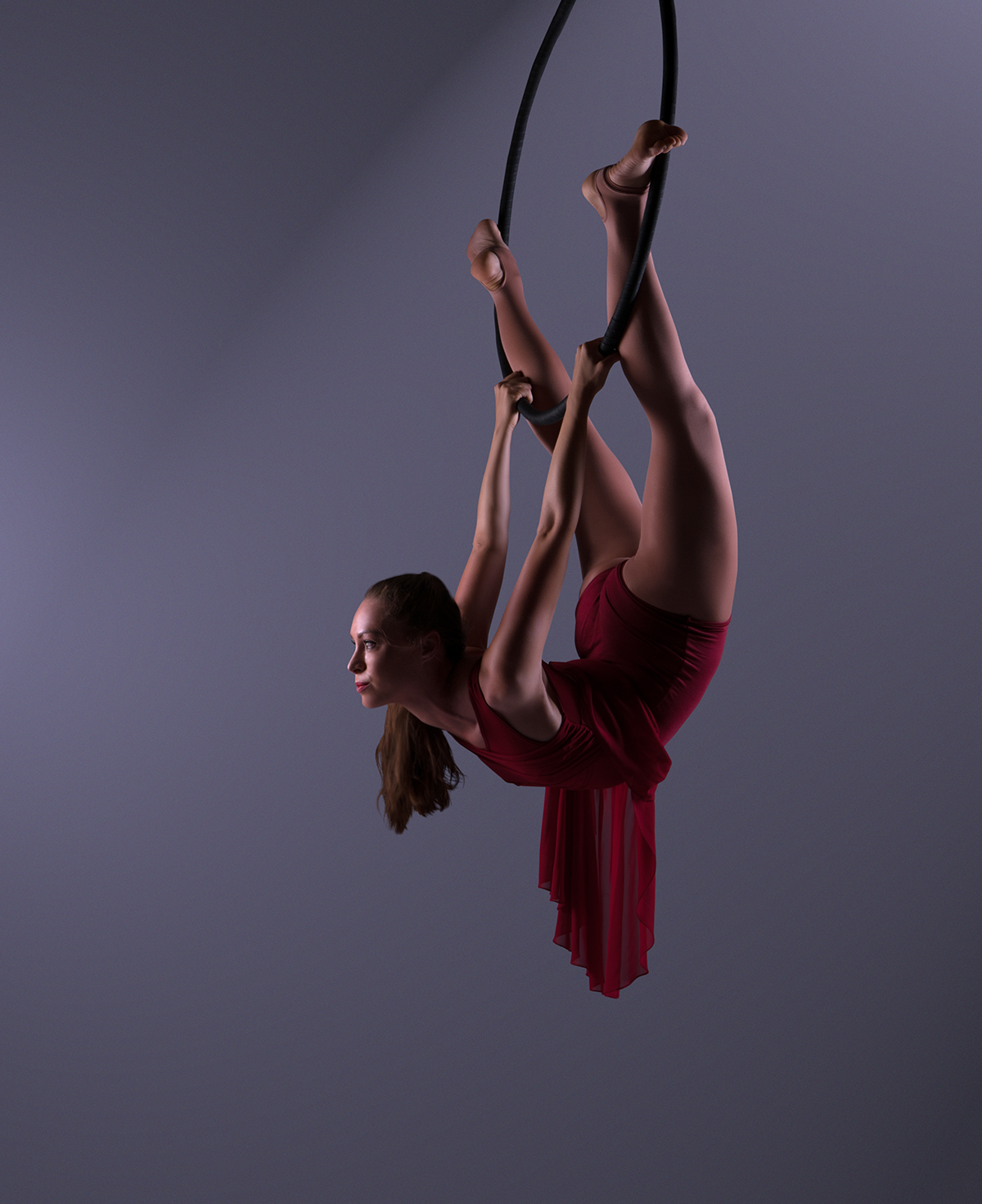 ADULT AERIAL HOOP
NOT RUNNING AT PRESENT DUE TO COVID RULES
Tuesday 8:30-9:30pm
Mondays 9:30-10:30
In Mondays daytime class you can also leave your little ones in the soft play to be supervised by our staff whilst you do your class free of charge.
£40 a month can be paid in weekly payments
With coach Amy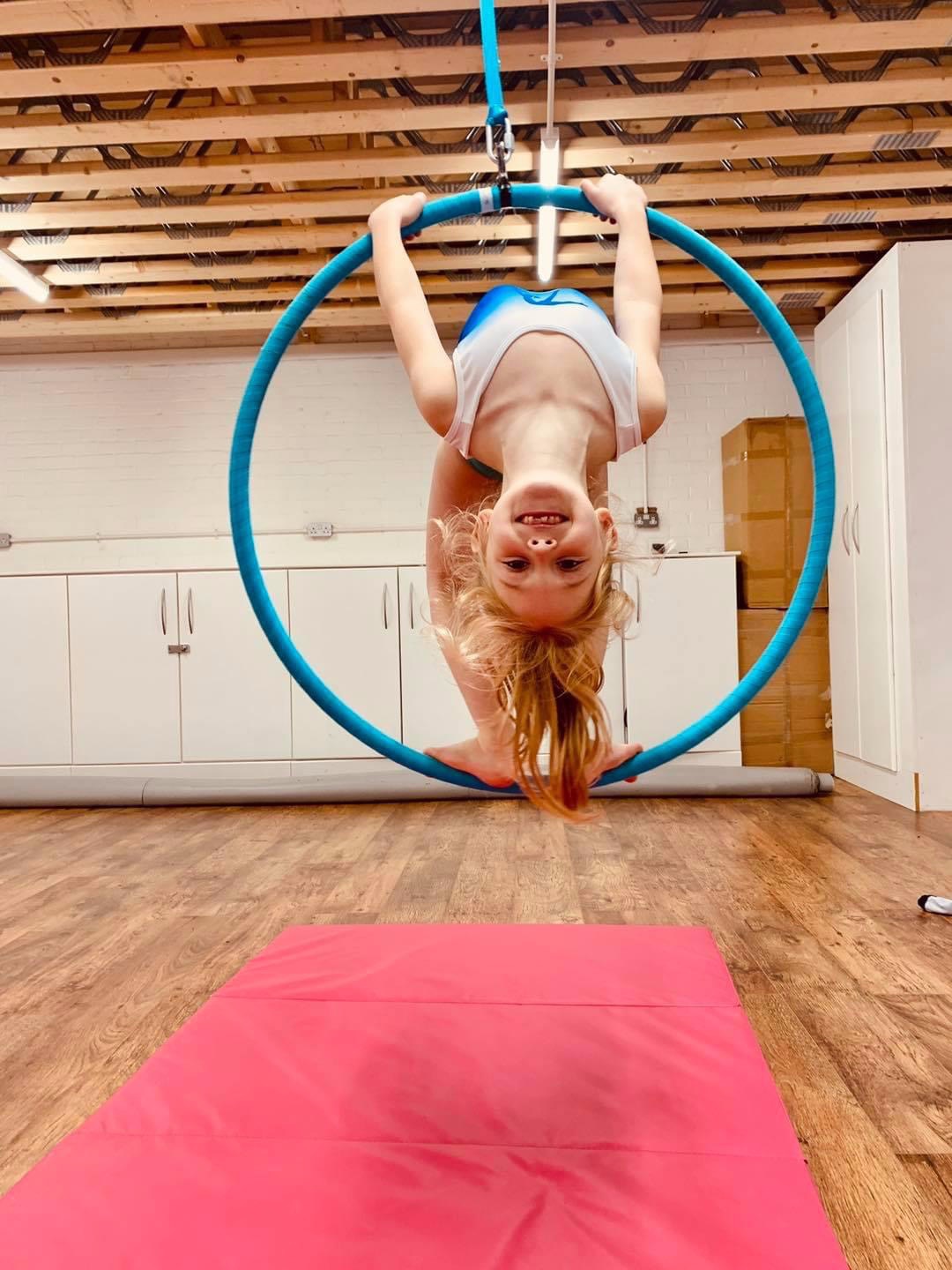 AGE 5-9 AERIAL HOOP
Class is run by our fully qualified aerial hoop instructor Laura
A fun safe introduction to the skill of aerial hoop. Our hoops are bought nice and low so everyone is able to achieve and enjoy the combination of gym dance and performance skills.
Tuesday 4-4:55pm
£32 a month
With coach Amy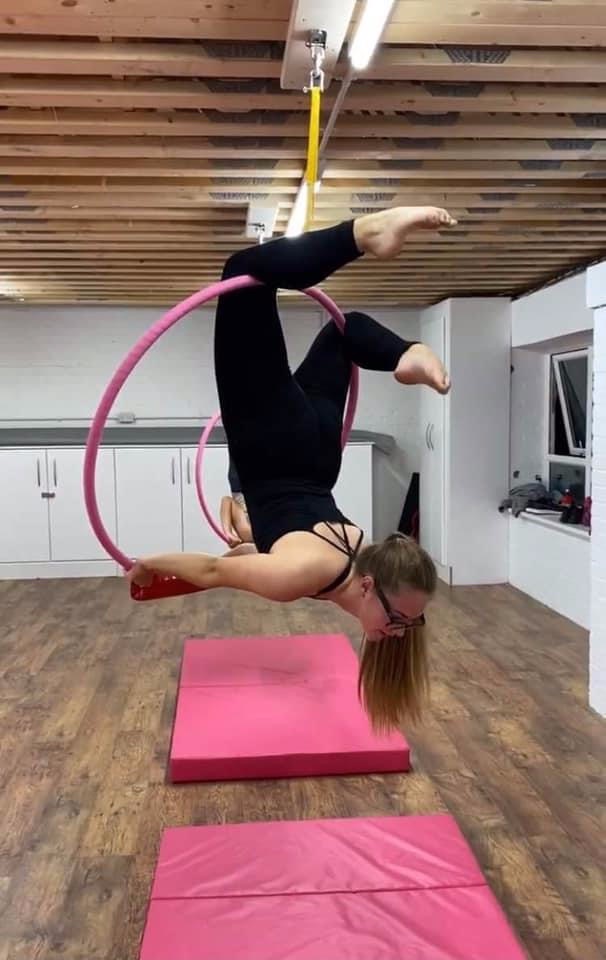 AGE 10 plus AERIAL HOOP
Class is run by our fully qualified aerial hoop instructor Laura
A fun safe introduction to the skill of aerial hoop. Our hoops are bought nice and low so everyone is able to achieve and enjoy the combination of gym dance and performance skills.
Tuesday 5-5:55pm
£32 a month
With coach Amy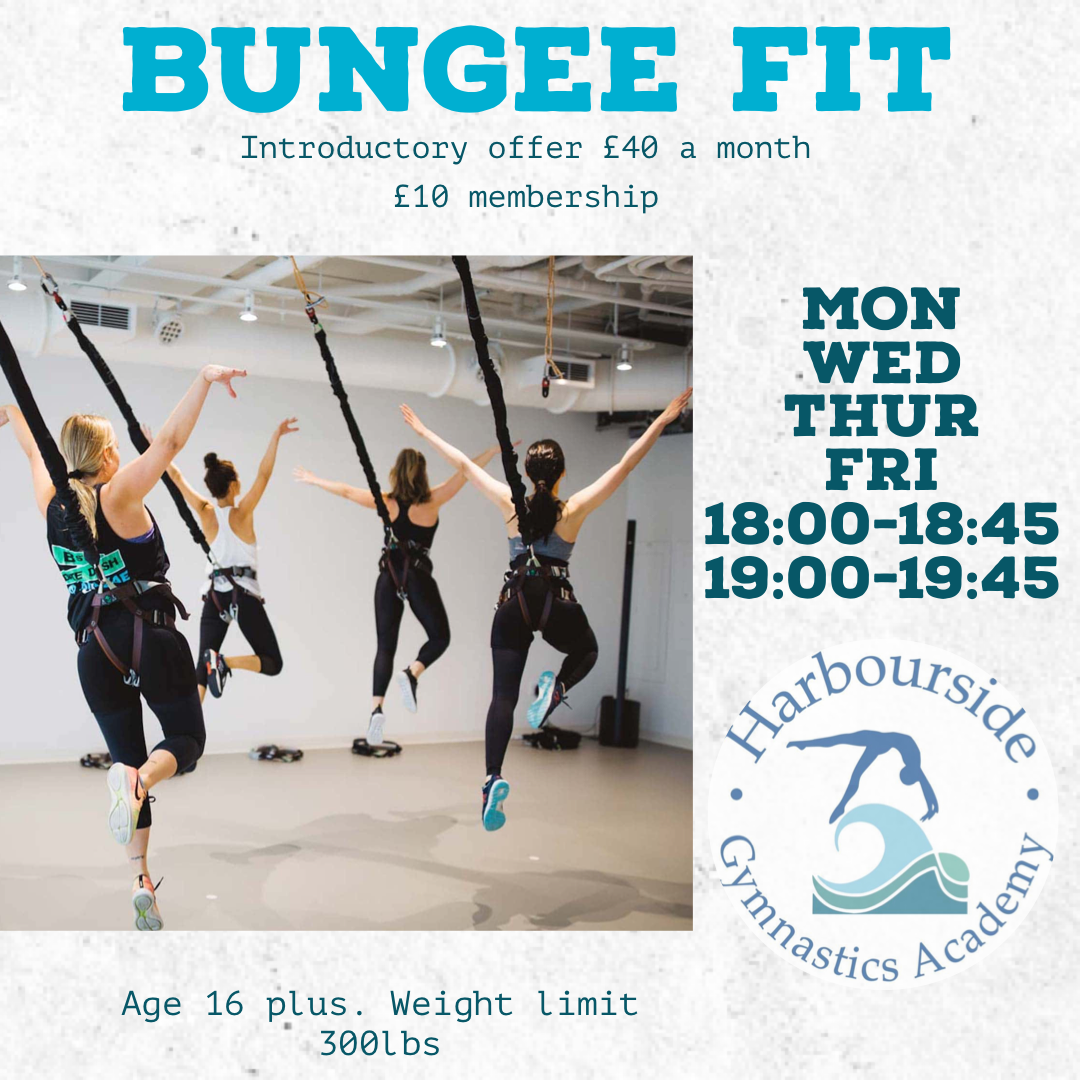 Bungee Fitness
Bungee Fitness is coming to Newhaven on May 17th!!
Each Person will be strapped into a harness that is attached to our celling and we will guide you through movement, skills and exercises. You will feel like you are flying. This new type of fitness is good at improving body awareness, body strenth and mental well-being. Bungee fitness is a low impact exercise.
You will fly, float and move around to music with a different mix of resistance.
Classes are limted to 7. For more information please contact us!!
MUSIC AND MOVEMENT
DUE TO STAFF SHORTAGE THERE IS NO CLASS THURSDAY 16TH SEPTEMBER
A fun and very interactive class for your little ones to dance along to some of their favourites like Disney and Sticky kids. Each week will be a different theme there are lots of musical instruments to pick from . We also set out a little course to parade around. This class is with Katie who has a fantastic professional background in dance,singing and performing.
Thursday 11:00-12:00
Pay as you go at the door no booking required
£5 Gives entry to one child and one adult extra adults and children will require another ticket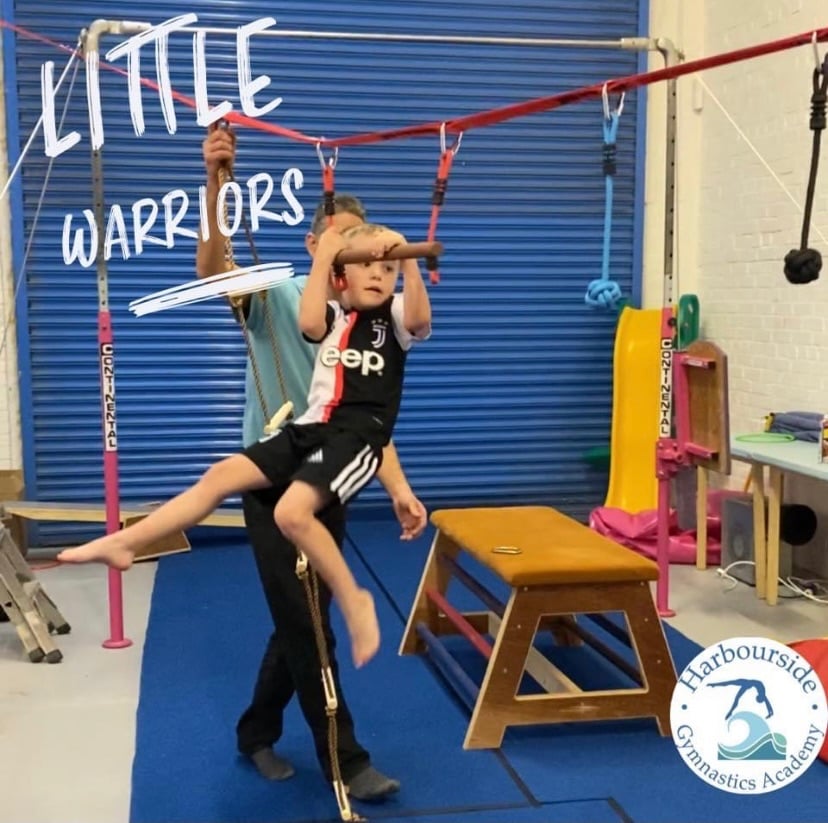 LITTLE WARRIORS AGE 5-10
Bring your little ninja along and let them loose on our mini ninja warrior course where they can climb jump spin swing and run in a safe enviroment. Fully supervised by one of our coaches so you can sit and relax and have a coffee.
Thursday 18:00-18:55
£26 a month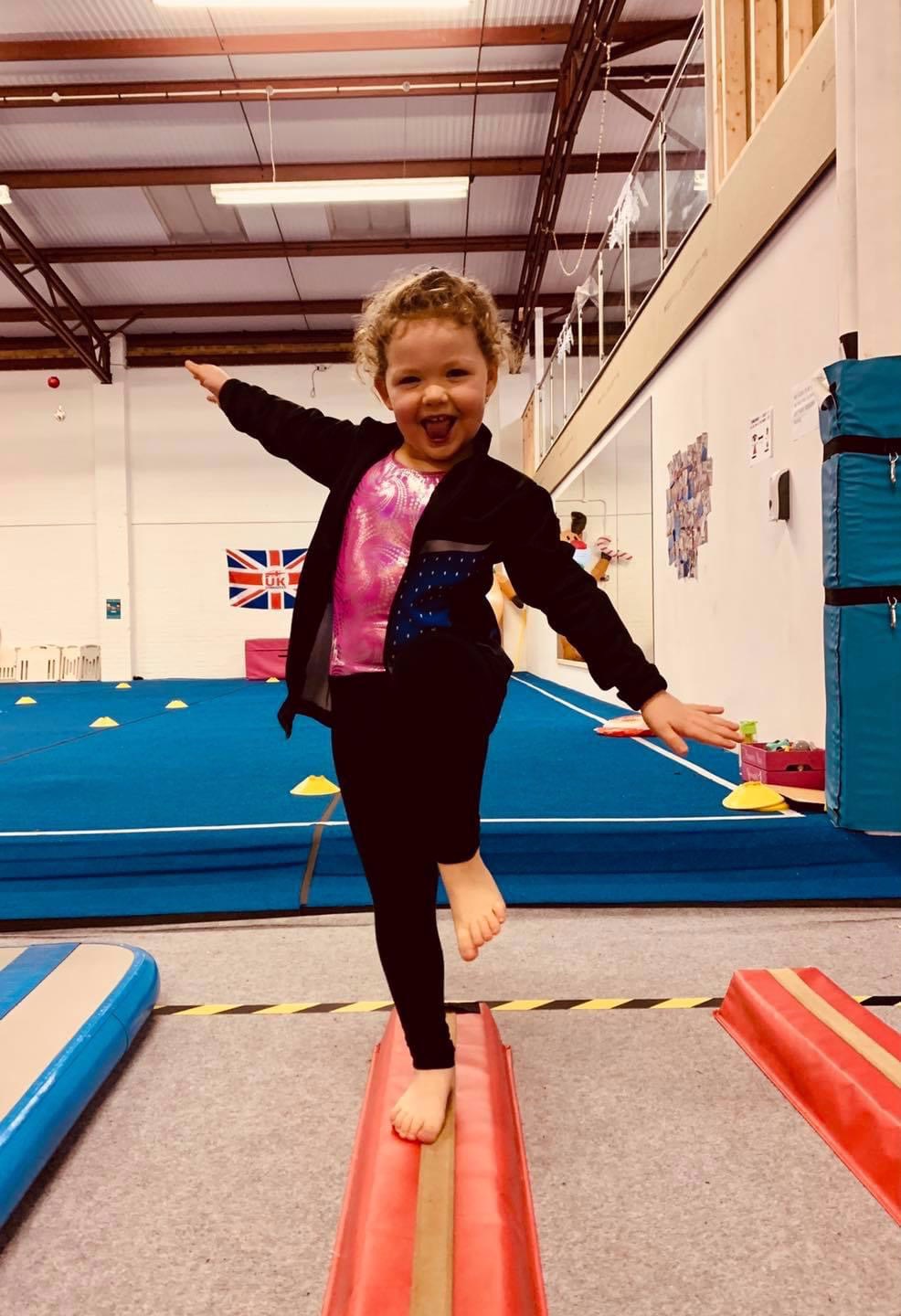 Home Educated Gymnastics
A fully coached gymnastic class durring weekday day time for children who are home educated.
The class follows the same syllbus as our recreational classes focusing on fun and fitness using all aspects of the gym.
Parents are welcome to drop and go or sit upstairs in the cafe and watch from the gallery.
Tuesday and Wednesday
9:30-10:30am
£30 month
Mother & Baby Yoga
Postnatal parent and baby yoga classes from newborn to toddler create a warm and friendly atmosphere, promoting enjoyment and confidence in the handling of babies and in ways of relating to our children. Babies have open hearts and minds and are ready to embrace new experiences. The shared experience for both parent and baby encourages early bonding and creates a secure and happy foundation of well-being. We see the development of mutual respect and understanding and the expression of pleasure and delight.
Baby yoga provides the stimulation of touch, movement and rhythm, as well as the benefits of deep relaxation. The series of sequences encourage flexibility and bring balance and harmony to the body systems. Each movement supports the baby's individual development, strengthening the physical body and maintaining flexibility. Tactile stimulation contributes to the development of the brain and the nervous system.
Baby yoga can help to settle babies and to improve sleep patterns. The movements and massage will aid digestion and give relief to colicky babies. Yoga will promote normal healthy growth preventing many problems from occurring.
Baby yoga benefits for baby
Strengthens and aids development
Improved sleep patterns
Aids digestion
Enhanced interaction
A balance of activity and relaxation
Benefits for mum
Helps to regain strength and maintain posture
Tones the abdominal muscles and pelvic floor
Nurturing oneself whilst enjoying activities with your baby
Bookable weekly using the events tab at the top of the page
£6.50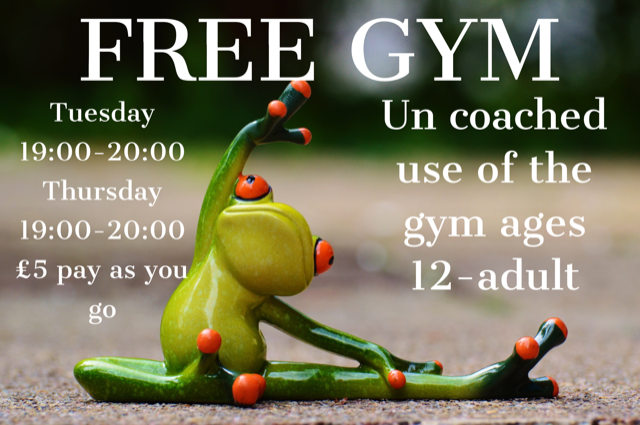 Free Gym Open Sessions
These are great for anyone who wants to practice some skills,keep fit or just have some fun. It is for ages 12 upto adult so great for parent and child to attend together. You have full use of the gym apart from the trampoline due to health and safety. These are uncoached sessions but there is always a coach and staff in the gym to make sure equipment is used correctly and offer advice if needed.
Tuesday 19:00-20:00
Thursday 19:00-20:00
Pay as you go at the door £5
Sprung floor
Beams
Vault
Bars
Fast track
Air tracks and rolls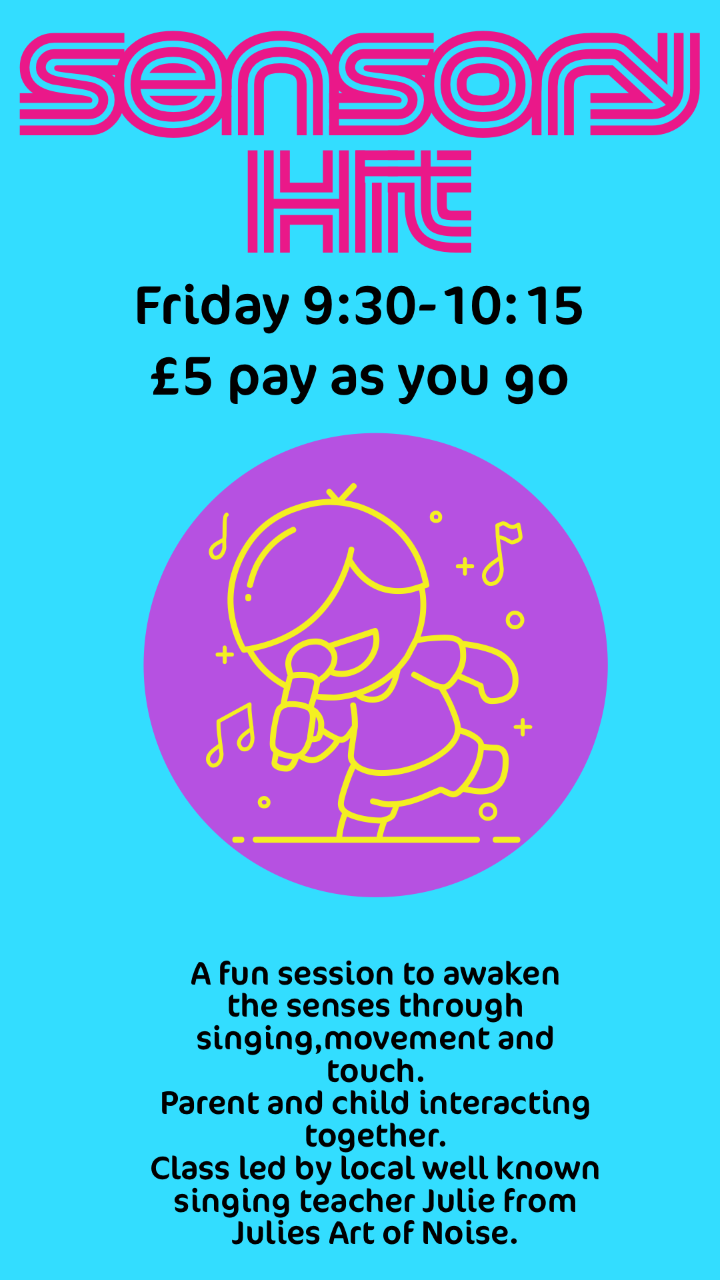 Sensory Hit
We are very excited and feeling very lucky to be welcoming Julie from Julies Art of Noise to our team.
Julie will be bringing something new and exciting to parent and child classes. This class will awaken the senses through singing touch and movement. A great way to build those bonds with your child. Suitable for babies upto pre schoolers.
Fridays 9:30-10:15
Pay as you go £5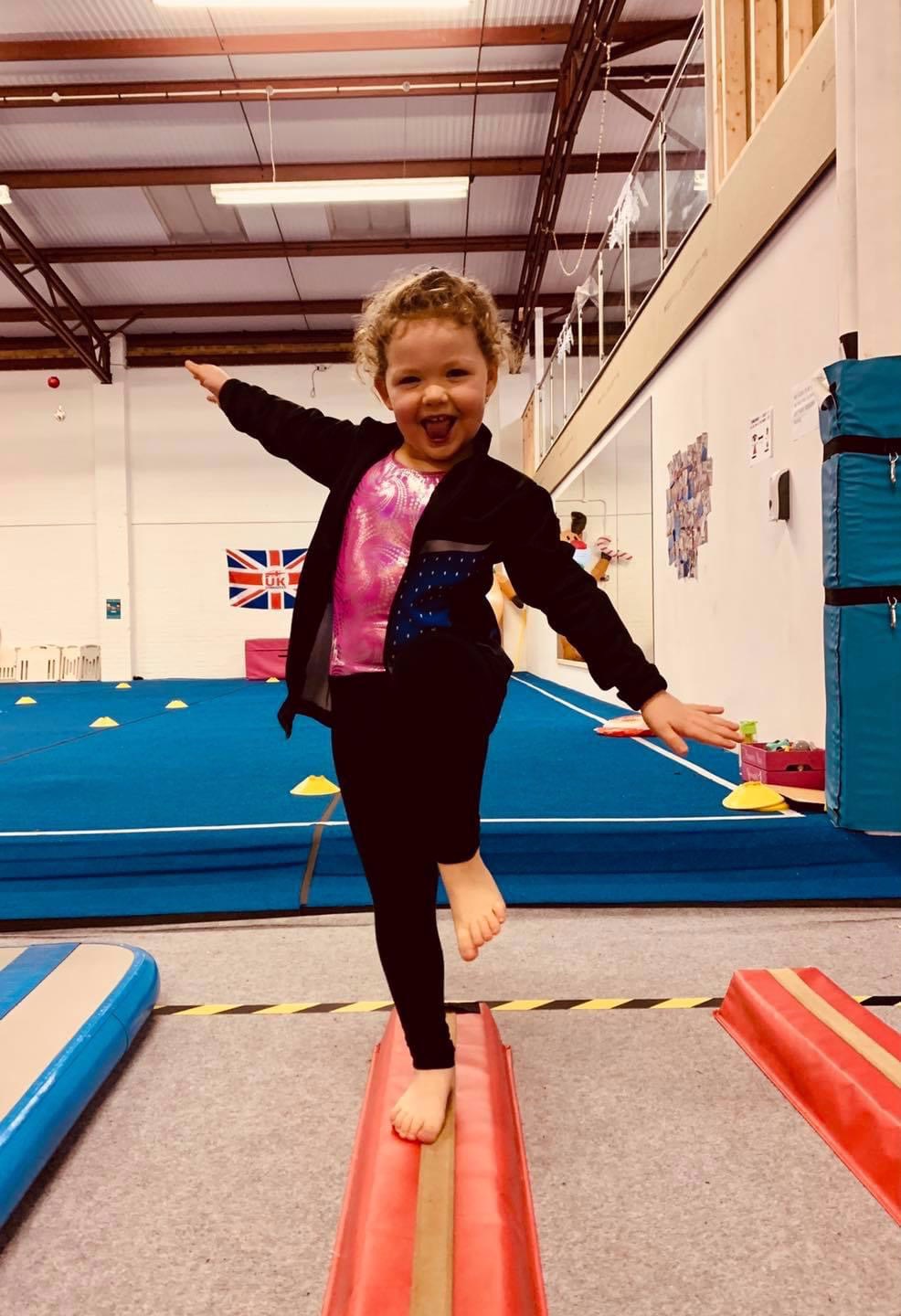 ONE TO ONE PRIVATE LESSONS
Do you have something you are struggling with or just want some extra intensive training then a one to one session might be just what you need.
Available Saturday afternoons by appointment with coach Frances you can have a one to one session focusing on anything you wish to train in the gym.
The cost of these sessions is £40 for one person or £60 for one to one if sharing with another gymnast (s0 £30 each)
To cancel we require 48 hours notice or it will still be charged, please speak with Claire or Frances