Wellcome to Harbourside Gymastics Academy. We are a fully equiped Gymnastics centre in Newhaven East Sussex. We have a sprung floor, Assemetric Shackled Bars, FIG Beams, Vaults, RIngs, Pommel, Parallel Bars and rings. We have a range of air products, stretching accessories and an inflatable foam pit.
Lots of work has been going on in the gym from laying 325m2 of carpet to building walls for the training dance hall to building a sprung floor.
The sprung floor is an essential part to the gym it will be used by all abilities and will also enable our boy and girl squads to practice more advanced moves safely ready to take to competition and levels.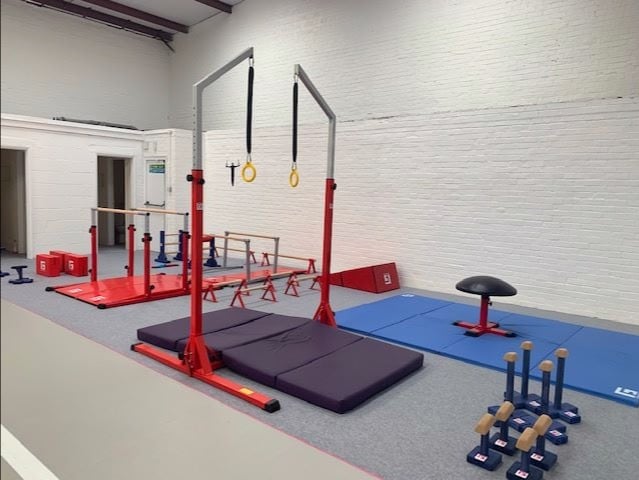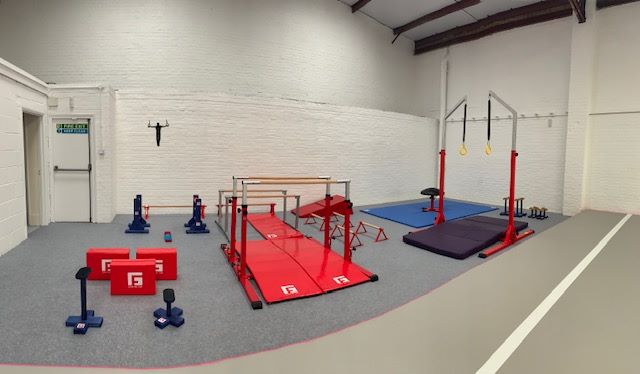 We have tried to make an area in the gym for the boys.It is well equiped with parallel bars,ring frame,pommel,paralletes,acro pedastals,stretch ladders,handstand bars,foam blocks,wedeges,stunt stands and a wall ladder with rings and rope climb.